"Generally, the whole situation is very uncertain just like last year. We needed to be absolutely sure till the end of April, whether or not to establish the tournament at all. I am afraid we cannot establish it even this year. There are several reason why not. Nobody knows what happens in September. For example, had the teams had to undergo a quarantine upon their arrival, that would have been a problem. It is also important to point out that those are merely clubs, not national teams. Thus, any possible solution would have been particularly complicated," says Petr Julina, the tournament CEO, and adds one basic issue.
"The hockey arena was temporarily rebuilt into a vaccination center that shall terminate its services not before the end of August. But it is still complicated in these times. Should there be any delay in its termination date for whatever reason, we will have a problem again. Besides, it also takes some time to make ice. So, it is risky enough to plan a tournament that could not have a rink to play on," Julina points out and adds, that this not only the tournament but also the season preparations of the local Zlin sledge hockey team are at stake here due to that issue.
Pandemic has taken down many international club tournaments. None has taken place since the last February. That is why the appropriate clubs expressed their big interests in taking place on the tournament. "The teams do like to come over, we are aware of their willing to come. It is crucial for everyone however if we cancelled the tournament in time, because the moment we as the tournament promoter just as the tournament participants had asked for grants whilst the tournament was cancelled due to some situation later, it would have been a very complicated issue for everyone. Hence the tournament management including the general sponsor decided to postpone the 10th year again. We believe though, that we shall come back with all the glory in 2022," hopes Julina and declares the next date for the LAPP Cup right away: Sept 8 – 10, 2022.
3
Only that many matches have been played by Zlin's players. And what about training? Last one on 11th of October
"I am very sorry. The sledge hockey situation is very complicated now. We played only three games before the last year's premature season end, that is desperately few. That number is unlike to increase by September. A tournament cancelled again, that only shows the pandemic consequence,"
warns Petr Julina.
LAPP Cup has been taking place in Zlin, CZ regularly every September since 2011. It grew in fame and indulged a growing awareness of fans and media. The mentioned hockey arena with 600 viewers capacity has been sold out twice during the last played year 2019. In the same year, 22 players from that particular tournament took place in World Sledge Hockey Tournament in Ostrava, CZ. In 2017, during the Zlin vs Malmö finals, sledge hockey has been broadcast live by the Czech TV countrywide for the first time in Czech history. Zlin team ruled the tournament in 2018. The last champions are from Malmö, Sweden. Sadly, both latest tournaments in 2020 and 2021 had to be canceled due to covid pandemic. LAPP Cup still awaits its premium 10th year: third attempt is to come on Sept 8 – 10, 2022.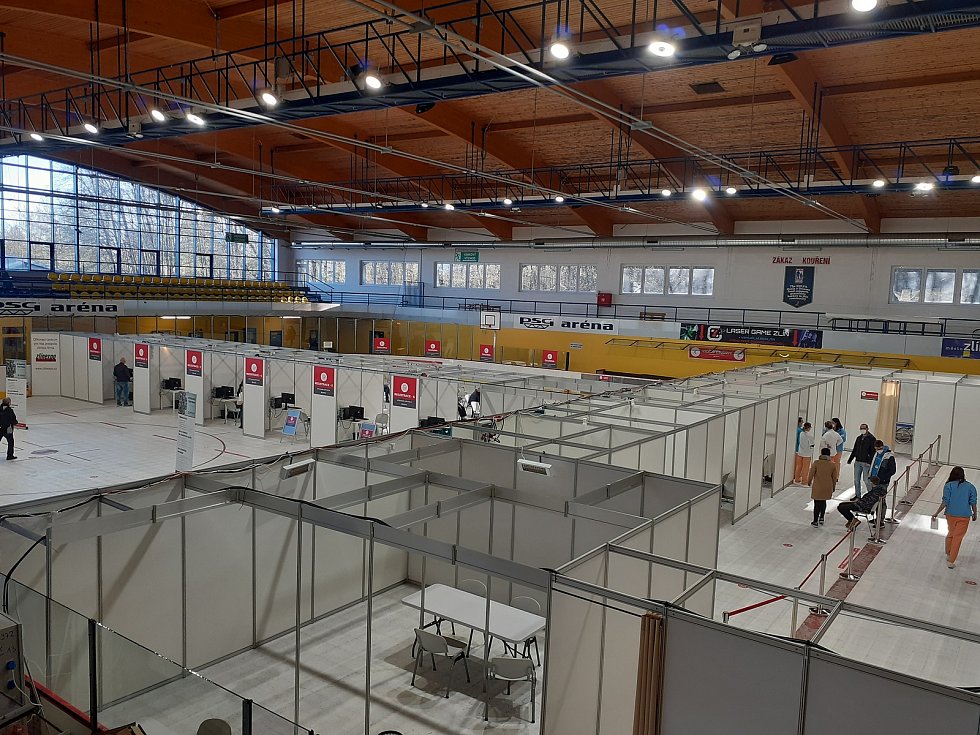 Arena has now became vaccination center. Foto: Zlínský deník.